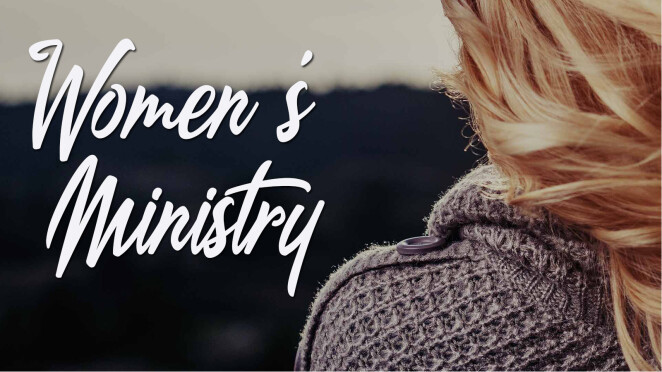 We're back! And we're excited to get rolling with face-to-face, in-person ministry events and gatherings once again. Please note that we are aware of the recent spike in COVID cases in our area and want everyone to feel safe and comfortable to do what they feel they need to do in order to stay healthy and well. If you are an immune vulnerable person, please feel free to wear a mask, distance yourself or ask about connecting with us via digital media. We want everyone to participate as they are able to do so.
Our Women's Ministry loves to connect women to women, to strengthen, encourage and lift one another up in prayer, Bible study and teaching and also in fellowship. Some of the opportunities for you to get involved include Sunday School classes for women of all ages, Sunday Evening Discipleship Classes, Quarterly Women's Brunches, Special Events (mentioned further down), Parents' Night Out, area Women's conferences and events and our own CBC annual Women's Conference. This semester, we will be offering several Sunday evening classes for women which we will announce in the next couple of weeks.
Sunday evening, kids can be involved in our Kids Praise choir and music program for ages Prek- 5th grade while you are in class.  You can register your child online for this program using the link above. If your children are younger, we offer nursery and childcare for infants through 3 year olds. You can contact Children's Minister, Sarah Trumbull or Music Minister, Rosanna Haddock for details about Kids Praise.
Special Events coming up or in the works include leadership and service opportunities within the Women's Ministry including our Careline Closet, which is our food pantry and clothes closet, and LifeCare Creations ministry, which involves hand-crafting through quilting, knitting, sewing, scrapbooking, and other crafty skills to make beautiful and useful things for families with unexpected pregnancy or premature babies, and a few service projects that are in the works. Check out the web pages for these ministries using the links provided on this page.
Our annual CBC Women's Conference will live again in 2022 and is in the planning stages. We are in the process of exciting upgrades to what a conference might mean for our Women's Ministry as a whole throughout the year. Check back with us for details. If you are interested in Women's Ministry on any level of participation, whether planning, creativity, leading, serving, etc. Contact us through our Ministry Interest Card below and let us know! You can also contact our Women's Ministry Facilitator, Nancy Anderson at 512-964-5834 or email Nancy.